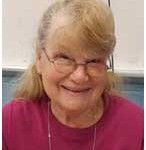 Deanna Abramowitz was a Mathematics teacher for over 30 years at Francis Lewis High School. She was the coach of the math team and continues to coach the team .She has been an assistant coach of the New York City math team since 1983 and has assisted at ARML and NYSML every year. Deanna was awarded the Alfred Kalfus Distinguished Coaches Award and the NYCIML Service Award.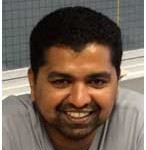 Ashvin Jaishankar is currently a mathematics teacher at Stuyvesant High School. He also is currently the head coach of the Stuyvesant Math Team. In addition, Ashvin was a member of the mathematics faculty for the City College of New York Summer Scholars Program for 7 years. Ashvin graduated with a Bachelor's Degree in Mathematics from New York University and a Masters of Arts in Teaching, specializing in Mathematics, from Teachers College. He is married and in his spare time, enjoys sports, music, playing board games and trivia.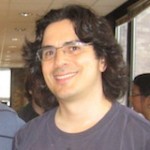 A mathematics teacher at Stuyvesant Specialized High School, Jim is a two-time recipient of Math For America's Master Teacher Fellowship, a 2011 winner of the Sloan Award for Excellence in Teaching Science and Mathematics, and an inaugural winner of the Dartmouth Prize for Exceptional Teaching. He has been the head coach of the Stuyvesant math team, and for eight years he was the head coach of the NYC Math Team. Jim's own educational background includes a degree in Operations Research and Engineering from Cornell and a JD from the University of Chicago.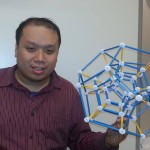 Ever since Kevin joined the Stuyvesant Math Team in 2000 and the New York City Team in 2002, contests have remained a large part of his life. As soon as he graduated, he returned to the team as a coach, and continues to do so to this day. In 2009, Kevin started teaching at the Bronx High School of Science, where he works primarily with freshmen. In his spare time, Kevin enjoys puzzles and games (board, video, and classic game shows).
Kevin earned his BA in mathematics and MA in Mathematics Education from NYU, and is a 2008 Math for America Fellow and a 2013 Math for America Master Teacher.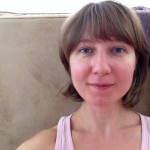 As a perpetual student of mathematics, Eliza finds herself learning more and more from her students at Hunter College High School.     For the last thirteen years she has been witnessing high school students explore math beyond their school curricula. She is hoping to participate in this process through the New York City Math Team.
Eliza earned her BS from University of Chicago and MS from NYU, both in mathematics.  In 2011, she was a lucky recipient of the Sloan Award for Teaching and in 2013 she received Math for America Fellowship.



Oana Pascu has been a mathematics teacher at Stuyvesant Specialized High School for nine years. Oana also administered the CCNY Summer Scholars Academy for several years, and taught courses there.
Oana earned her BA and Masters degrees in Mathematics from Princeton. She graduated as the valedictorian of Brooklyn Technical High School in 1998, where she was very successful in mathematics, and was the captain of the school's math team, semi-finalist in the Westinghouse (Intel) Science Talent Search, and a recipient of the prestigious CPAM Scholarship.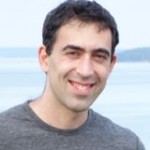 Dmitry Sagalovskiy is a software engineer, currently helping run New York Math Circle while working on his startup Grist Labs. He previously worked at Hudson River Trading, and at Google. He also briefly taught at his alma mater Brooklyn Technical High School, where as a student he first became enthusiastic about mathematics, and was part of the NYC Math Team. Dmitry received his BA in Mathematics and MS in Computer Science from Harvard.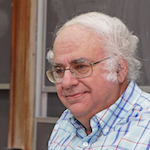 I taught math at John Bowne High School from 1969-2004. The last 25 of those years I was the school's AP calculus BC teacher. I coached their Senior A math team for 23 years. For 20 years I was the NYCIML question writer for Senior B, and then the Junior and Soph-Frosh. Currently, I am an assistant coach of the New York City Math Team and a consultant for the contests of the Math Olympiad of Nassau County.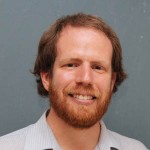 Brian Sterr is a mathematics teacher at Stuyvesant High School, where he helps coach the freshman math team. He started his teaching career with the Peace Corps, spending three years teaching mathematics in Tanzania. He has a Bachelor's Degree in Mathematics from Ripon College and a Master's Degree in Mathematics from CCNY.